Company Day: Job Satisfaction
---
Date and time
Friday June 9, 2023 at 9:00 AM to 4:00 PM
Registration Deadline
Friday June 9, 2023 at 9:00 AM
Location
EasySignup HQ, Stroemmen 6, 9400 Noerresundby EasySignup HQ
Stroemmen 6
9400 Noerresundby
Company Day: Job Satisfaction
---
Event Description
Note! 
This event is fictional and used for showcase purposes only.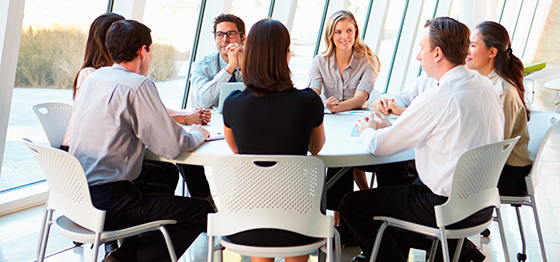 Once again it's time to focus on job satisfaction at our company. This year's Company Day will take place in the canteen.
The aim is to find ways to work and communicate in order to reach our common goal: Everyone is happy in the workplace.
There will be a chance to participate in a series of workshops that will give you tools to improve your own job satisfaction - but also to spot unhappy colleagues.
We end the day with a common dinner in the canteen.
We are looking forward to seeing you.




About this case:

A simpel layout with an image and an additional services.